Packed with Flavor. Not Artificial Ingredients.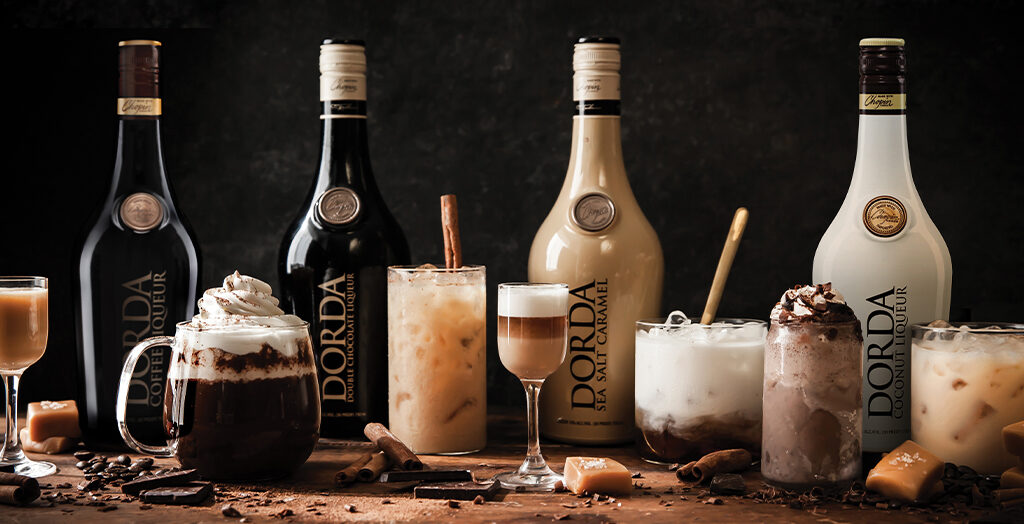 Thoroughly Enjoyed
Dorda Liqueurs bring you the indulgence of the finest dark chocolate, hand-crafted sea salt caramel or natural coconut flakes blended with Chopin Rye vodka for an irresistible experience.
Thoughtfully Hand-Crafted
Named after our family, Dorda Liqueurs are the perfect balance of sweetness and spirit. The family is in pursuit of the best spirits and extracting the best flavor. They do not use any artificial ingredients in their hand-crafted liqueurs. The results are decadent, sweet, salty, zesty and pure enjoyment.
Blissfully Savored
Enjoy Dorda Liqueurs neat, mix them in a cocktail or coffee, pour them over ice cream or cook with them – the variations are endless. You may find yourself going back for seconds (no judgments here), you deserve it.